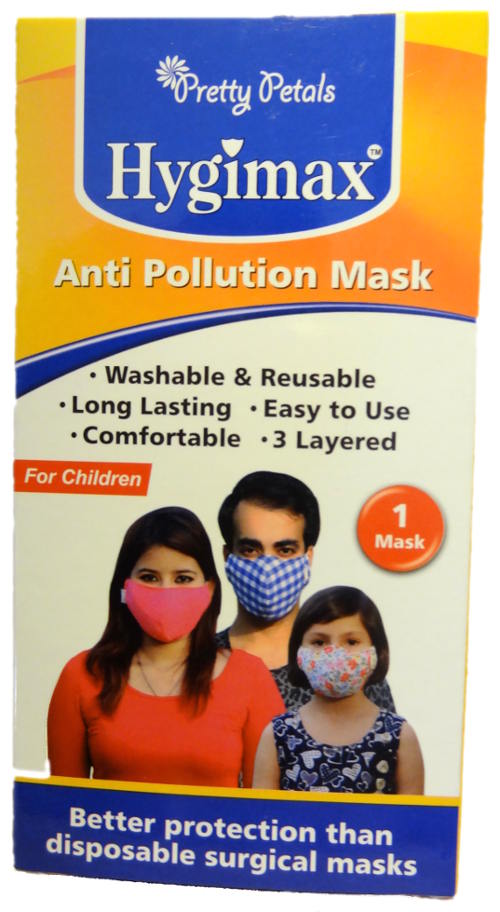 Hygimax Anti-Pollution Mask for Children
Our Masks use high quality filter media and lining fabrics to provide utmost comfort and aesthetics without compromising on functionality.
Over 90% protection from PM 5 and PM 10. Over 70% protection from PM 2.5.
Washable and Reusable
Long lasting, Easy to use and comfortable
3 Layered – Multiple times better than disposable surgical masks
Functional yet Economical
Enhanced protection from Particulate matter, Dust, Pollen, Smoke, Smog, Pollution, Fumes etc.
Helpful in Disease prevention – Useful for protection of vulnerable patients and protection from patients with contagious diseases.