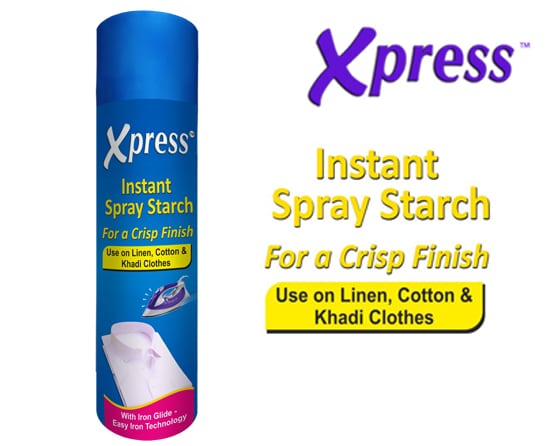 Xpress Instant spray starch
Instant spray starch for a crisp finish on Linen, Cotton, Khadi and Silk clothes. Makes your clothes look new, fresh and crisp in less than five minutes. The new quick, easy and convenient way to starch your clothes.
Helps to starch and iron clothes easily and quickly
Leaves clothes crisply starched.
Innovative formula helps iron glide quickly and easily over clothes.
Research based product – First of its kind in India.